It's been awhile, hasn't it? Well, let's just say that a lot has happened since then and that I have a lot to report on and none of it is pleasant. None of it can be in my world, huh?
 I left my Church day care job because of the fact of the teacher/coworker in my room that was just pure tyrannical to the point of forcing themselves on me in friendship that I didn't wish to have, but felt obliged to have, thus ending my employment after a month of working there and returning to my old job at Tom Thumb. Why? Because, I have to work owing to the raise in our rent from 1100 USD to 1350 USD due to inflation and what else was I good at? College is no good deal for me, though I wish I had some real skills besides customer service and retail, but that's my life; That's what mental illness and lack of opportunities in my life has granted me.  There's just a lot you can't change and if you do try, more and more it stays the same; though that's funny and how it goes. Life is just that, I suppose.
Time never changed my mind, so why would it do it now? Why would any of that change? Not in a million years.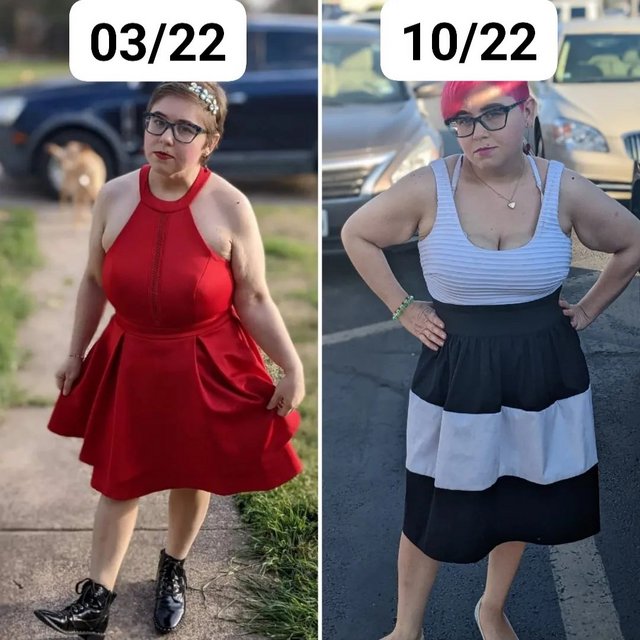 Dramatic weight loss to 128 Lbs
Then, there is the whole case of returning to work and being greeted happily back by customers and coworkers though with the new assistant store director (assistant store manager) and the fact that harassment of my sexual harasser kicking it up in earnest and just the persistent and not being able to leave due to my hours needing to be consistent. I have to have Thursdays off for my doctor regarding my life long visits to him because of the gastric sleeve in me. I need to weigh under 120 lbs and can do it!
Then, there's the pay, and the ease of slipping back into routine, but at the end, I'm getting too old to change up my routine nor start over and over again, and Tom Thumb is where I'll be despite the whole impending merger and the uncertainty of this future and of my job. I say this because I'm being forced into drama of not being able to stop a theft and into worker's personal life drama at work, which I don't care about while dealing with recurring bouts of sciatica (which came back, 13 months after my surgery) and is easily being corrected and can heal.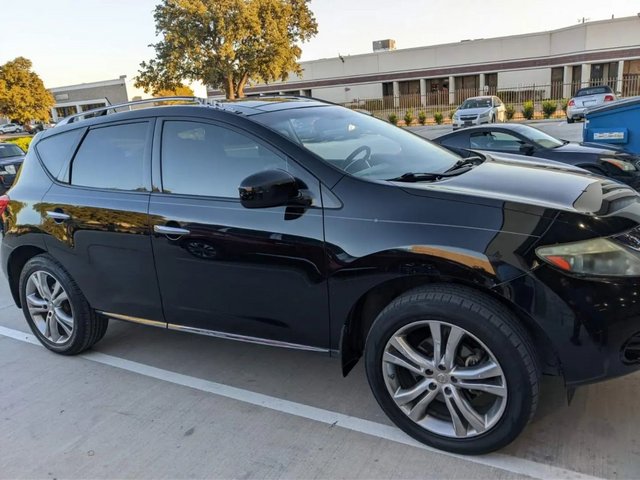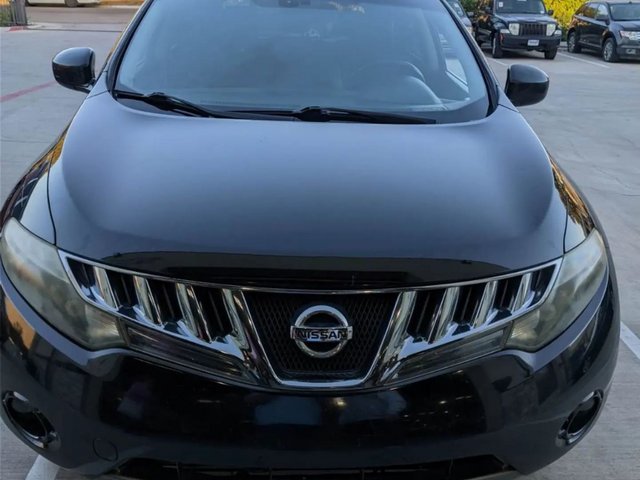 2010 Nissan Murano
That I'm grateful for, though I am not grateful at losing our 2008 Saturn Vue and getting a new car, only to have a myriad of problems to remedy, though easily fixed despite the cost, but what do you expect about a 2010 Nissan Murano with 200,000K miles? In excellent condition? Though I've had more than a dozen people pull me aside at me making 12.15 an hour to help with bills, and not buy things (which I cut back dramatically) and somehow, this pressure is killing me. It's too much and I'm trying, but I am not who they think I can be despite the help. I'm sorry. I can't be more than all my sum of all my parts.
Though a few good things happened despite dealing mental health issues from people and their garbage actions and lack of them towards me. In the end, we can't change unless we are told and not being told doesn't help, and I'm just sadden I wasted time in being around people that I thought naively were my friends and were open to sharing stuff about my life and whatnot.
In the end, not everyone is your friend and you cannot get along with others especially online and on Discord despite similar interests and hobbies.
Why do I keep forgetting that fact of life? Naivety. I guess, I was showed the truth and honestly? I'm doing better mentally as I'm attempting to get it under control with a therapist and it's going well despite it being through Teladoc or just telemedicine and practicing DBT, but I have to remember that I'm a human and can express emotions/sensations and should be allowed to feel what I feel if in healthy manner; I'm proud of myself and proud of knowing I don't have to keep ripping open the wounds of the past and instead being taken forward, which I am grateful for.
I'm glad I finally found a therapist to help me with that and is refreshing for once and can see the value of myself in this situation. Two sessions in and I'm happy :3
My sister in law gave birth to her daughter- Elly <3 and I ended up visiting her in the hospital and I love her– makes me miss taking care of the children at the day care but it wasn't just for me among other reasons.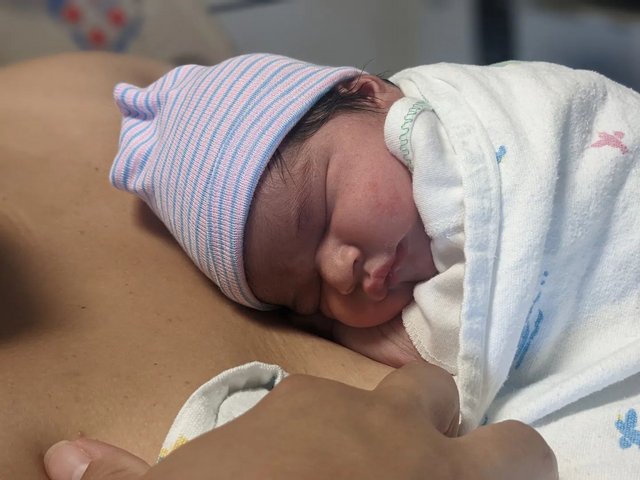 Elly
Then, it was time to say goodbye to Jose's (my husband's) abuelita aka grandmother as she is 91 and not coming back again from her country of Honduras, so with the breaking of yesterday, we celebrated her birthday and she's sweet though my husband's family is fractured, splintered even by my father in law and his sister.
I'm sad to know that this whole mess is exhausting for her, mentally, emotionally and physically (in general); either way, I'm sad to say I won't have kids and disappoint her or the rest of my family…speaking of my whole family, especially my mother, I finally unblocked her but only for now, though I intend to engage less with her just because of her whole attitude and such. I am under no obligation to forgive her or anyone that has wronged me…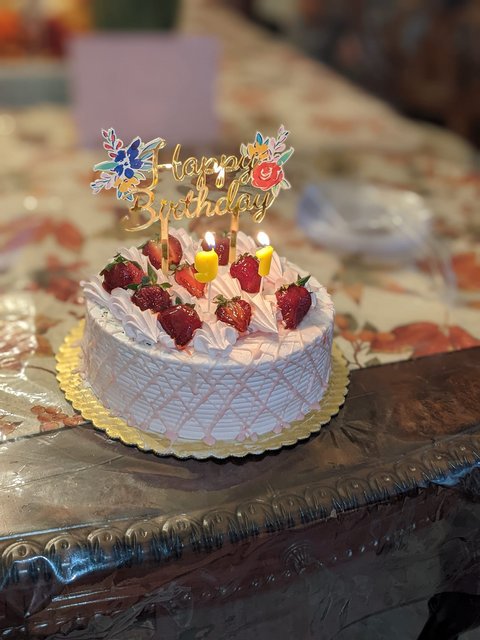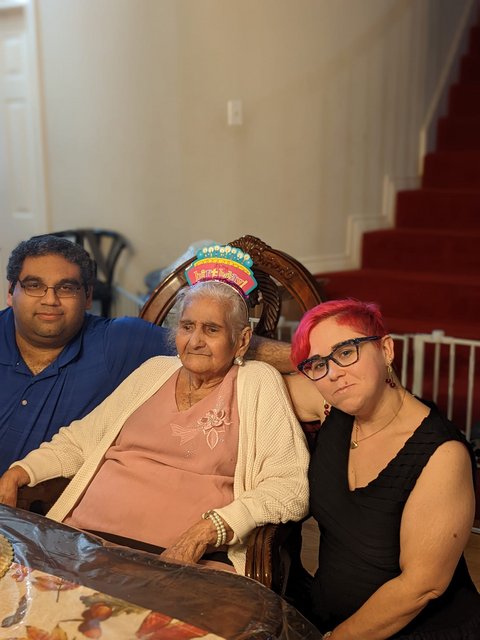 The cake, Jose, her and me