Life has been better with the nightmares ending and sleep, and good to great sleep reclaiming itself in my life, which I couldn't be more grateful towards. In the end, life has changed for the better for not only me but my husband and any others in my life. I guess, TMS, truly did change me but it isn't all that when I put in the effort to keep having a better mindset about life, even about myself, which is amazing as TMS gives me that starting point away from my depression (severe, even) and my anxiety allowing me live functionally.
I quit Daiso's and while, it did pay 14 an hour, I was getting 4 or less hour shifts and that didn't do well for me despite, how kind everyone was but the matter was that I had nothing to do and was constantly chided by my coworkers plus the convoluted way that opening was done, if I ever opened, of course. It was a nice place but once I got the opportunity to attempt to do more than retail; I immediately jumped on to it and it was something I wanted to do for a very long time which was help with pet care, especially work with dogs. Though finding it had been difficult but I did finally and while, I'm being paid less than Daiso's, I can work longer shifts (8-3) a few days a week and still help with personal finances at home and with my husband since he has the better paying job but also, pays nearly everything, so giving him some of my paycheck is quite fine.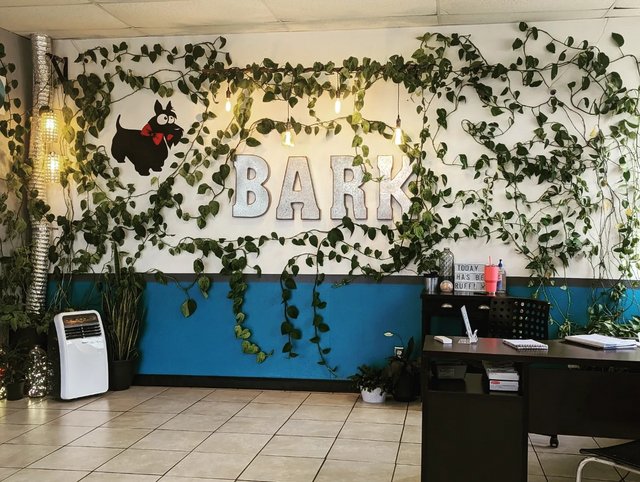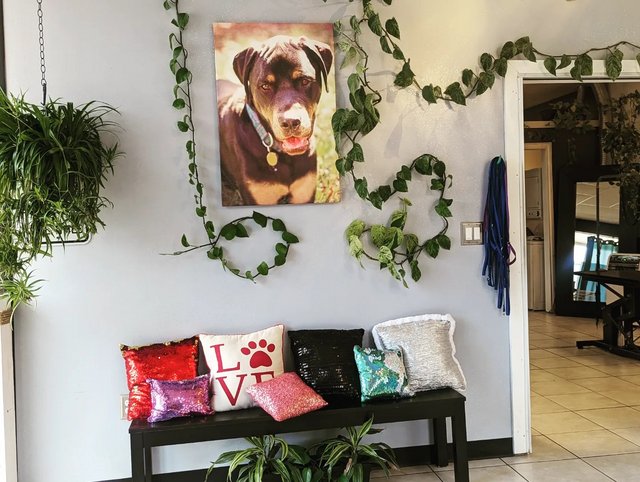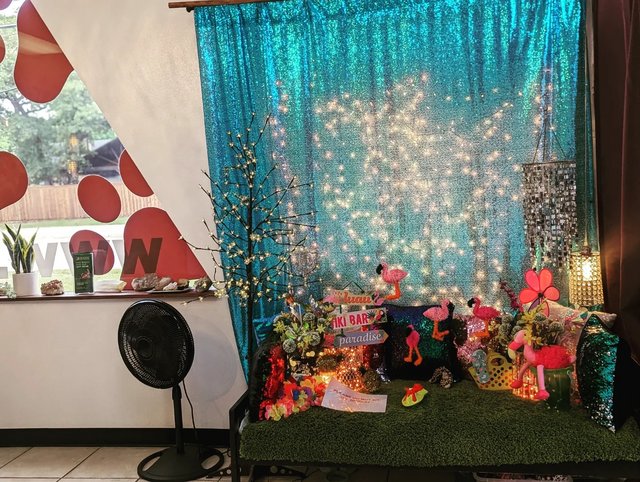 Still learning with patience from my coworkers including upper management, though despite some setbacks about dealing with dogs and somehow letting three loose (by accident) realizing what a safety risk it was for us, and the dogs, but I'm glad that I was told about that so I could change it; but truly I meant to take over the receptionist position as the old one is leaving for a far away city within Texas, so I won't be getting full time hours until the end of July and a big pay rise working from 8-5, which is quite fine for me.
Plus, another health thing has been plaguing me- a staph infection in my knee which began in Feb, slowly morphing into a strain resistant called MRSA, and which I am using three-four doses of Doxycycline to clear up but it is working as I mentioned previously, and it's great. It's fucking amazing really; though the thing I truly have to work on is regain my weight loss by exercise and avoiding carbs as much as possible and I use a game on the Nintendo Switch to lose the weight and get more toned, which is working. I'm trying to get back to 120 lbs, as I lost a few and am back at 148 lbs
The game
And with this extra free time that I have, I am finally finishing video games that I needed to finish because it's been a hobby since my childhood from the Sega Genesis and beyond, which is fun plus I can spend time with my husband, seeing movies which I did! Two movies, in fact; along with other things. The movies were
Spider Man: Into The Spiderverse
and
Transformers Rise of the Beasts,
which were both amazing in their own rights, though I am grateful for all of this good fortune in my life.
Though to be honest, I know a lot of people aren't so lucky with how their choices turned out, still I hope that my cousin (my aunt's daughter) gets the help she needs and detoxes from Fentanyl, which is an opioid and stronger by far than Morphine which is frightening and quite distressing that a lot of it can kill you; so my cousins is back on drugs, neglecting her four children for men that are bad people that did a lot of abuse to one of her children, and still being in contact with them, and choosing, like my mother, the men over her children; though luckily, her children are very young, so they are spared from her terrible choices. I think, despite our related trauma, her and I, we both had choices and made them.
I don't wanna judge but her drug habits while pregnant with her first child and sweet daughter Calais, did end up having complications with her hormones and whatnot and she has to take medicine to regulate them or else, for the rest of her life; but my cousin's choices does affect all around her including her children, though I wish she wouldn't accept the love she thinks she deserves (great saying by the way),  and speaking of my mother…haven't talked her since her meltdown over mother's day and I'm grateful because I don't believe I can love someone that loves me as a possession rather than a human being. I have no love over the years of abuse and whatnot inflicted upon me by her…either way, I can hope things better better for my cousin, remembering we still have choices despite our past.
We all have choices.